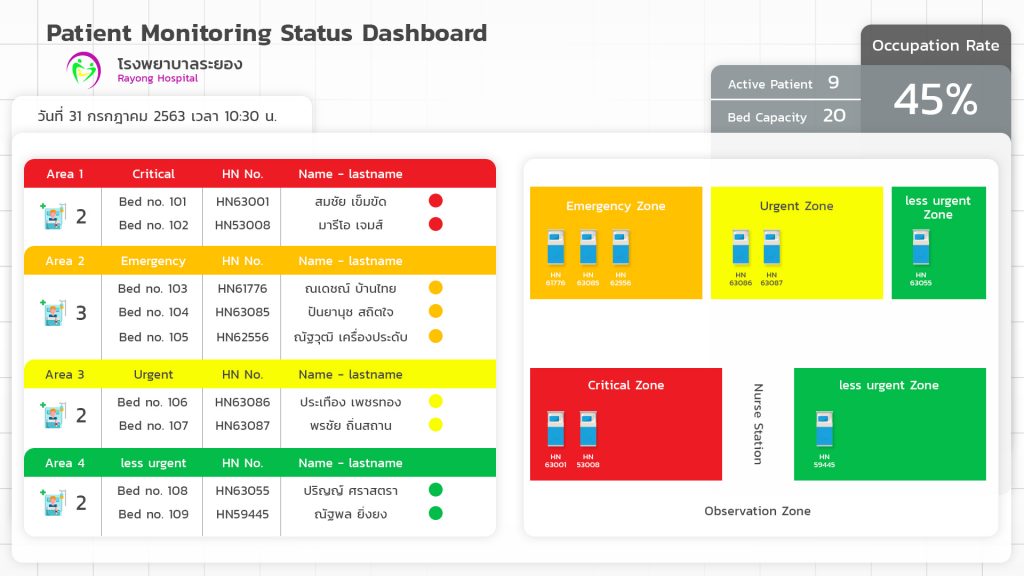 Patient tracking (RFID)
Objective
System that help to "identify" patient for treated the right person.
Have an important record of patient that on treatment and medication used, congenital disease, blood group etc.
Suitable for
Hospitals and Clinics.
Benefits
Precise in treated patient, dispense right person, can check online of treatment results and treatment record.
Manner of work
System will register on wrist strap code RFID that have in your arm throughout the treatment when you inter in hospital or clinics.
Every time that have treated, they will use the phone to skan on wrist strap code RFID to know that they will do treatment or dispense.
After treatment and dispends, doctor will put results in the system for use in next treatment and "rate record" that have 1-5 levels, so doctor
will know wish level of patient symptom is.