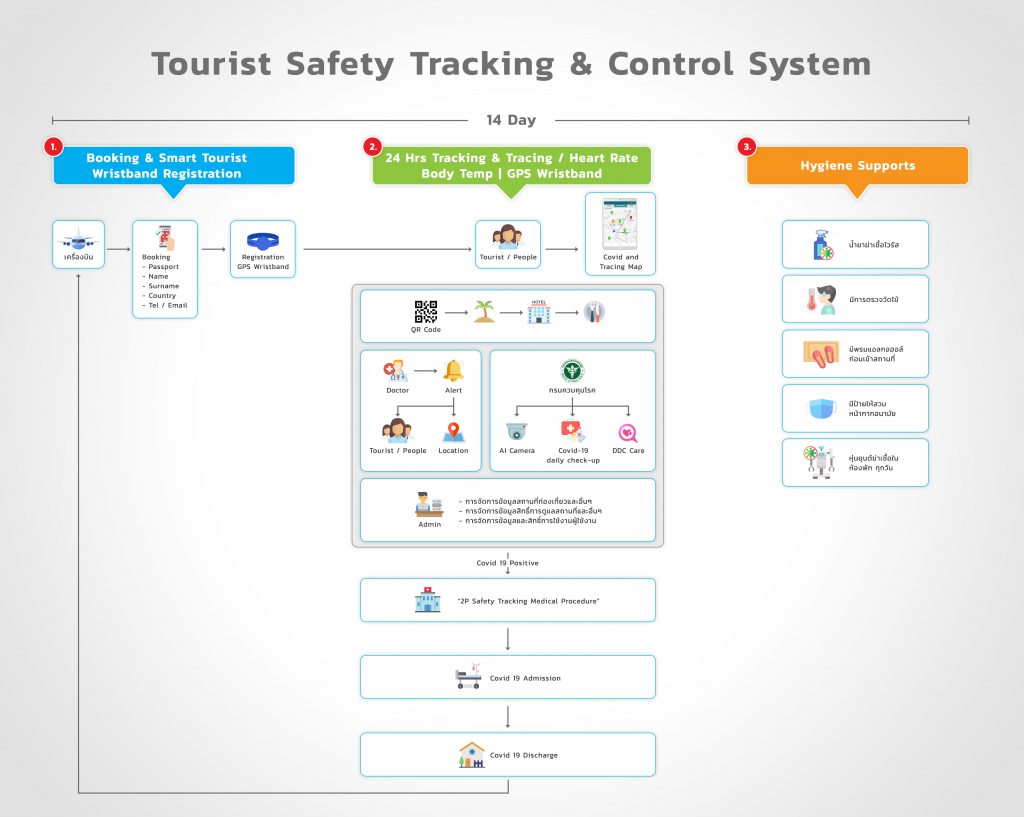 Software tourist security tracking (RFID)
Objective
For tracking tourist all time, to know who is lost and unable to contact. When tourist got loss we can assist them directly and identify the identity of tourist when they have an accident or unconscious so the RFID can specify that person.
Suitable for
Tour company especially sea tour, island, dive, speed boat etc.
Benefits
Tourist have more confidence to trust on the company, tourist must put the wristbanc RFID because when something happened guide tour and tour company will assist when you are loss or have accident. In
the wristbanc RIFD will have information of tourist for company to assist.
Manner of work
In software have booking system for tourist to make booking with
tour company same as buying flight ticket or buy ticket with online service and pay online.
When tourist have arrived must check in and register the importance information for company to put in wristbanc RIFD to ware it in the arm while traveling with tour company.
After finished travel with tour company must check out if tourist have check in but not check out the company will tracking to fine out
who are loss or have accident, so the company will inform real information to the police and hospital directly.